The NDG Community Health Forum : Improving Community Knowledge about Access to Local Health and Social Services: Final report
Title
The NDG Community Health Forum : Improving Community Knowledge about Access to Local Health and Social Services: Final report
Abstract
The NDG Community Health Forum was held on Saturday, October 21, 2017 at the Crowley Arts Centre in Notre-Dame-de-Grâce. Its objective was to provide NDG residents, in particular those living in vulnerable situations, an opportunity to obtain information about health and social services in their community and how to access these services. The Forum enabled participants to meet with a variety of health and community service providers, discuss access issues in the context of recent reforms in Québec, and participate in themed workshops on more focused health challenges. Close to thirty local health agencies from the public, private and non-profit sectors had kiosks at the Forum, with resource people to introduce the services they provide and pamphlets participants could take home with them. The Forum was designed to empower community members with knowledge about available services, and provide public and community sector organizations with an opportunity to learn more about community needs in order to improve their services.
Rights
You are not authorized to use or reproduce this work for any commercial purpose or to further distribute, perform, or alter works in any way without express permission of the owner of the copyright or proxy.
Citation
NDG Community Council (NDGCC). The NDG Community Health Forum : Improving Community Knowledge about Access to Local Health and Social Services: Final Report, September 2018.
Contributing CKOL partner
Related contributing CKOL partner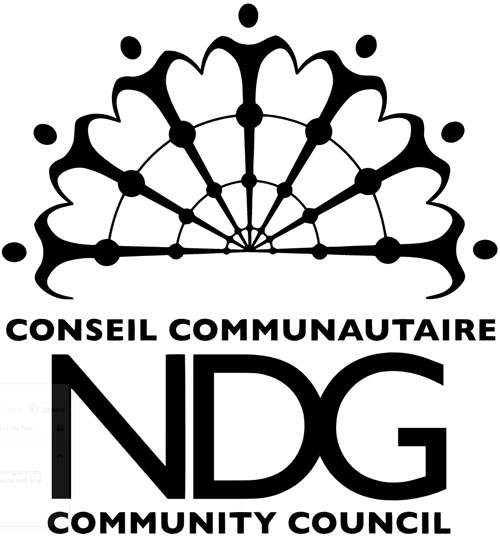 NDG Community Council
Founded:
1948
Constituents:
Population of the Notre-Dame-de-Grâce (NDG) neighbourhood in Montreal
Website:
https://ndg.ca/
Activities:
Participates in partnerships and concerted actions for the benefit of the NDG community; organizes public assemblies; supports residents initiatives; hosts neighborhood festivals; provides information and referrals for community resources.
Former Name:
none