Van'Sistions : Awesome Writers
Title
Van'Sistions : Awesome Writers
Rights
You are not authorized to use or reproduce this work for any commercial purpose or to further distribute, perform, or alter works in any way without express permission of the owner of the copyright or proxy.
Extra
Number of pages: 23
Notes
Article titles:
I am Isha
Halloween
I am Leonidas
Remember
I am Julie
I am Matteo
Remember
I am Chouab
I am Gianluca
I am Jared
I am Isabella
Remember back brace!!!
I am Liam
I am Tina
My cat
Awareness
My world
Leo the super hero
Happiness
I feel
Matteo the super hero
Future considerations
Wolves
Happiness
Halloween haiku
Awake
Includes multiple untitled poems
Citation
Vanguard School, and Writers in the Community. "Van'Sistions : Awesome Writers" (December 2016).
Contributing CKOL partner
Related contributing CKOL partner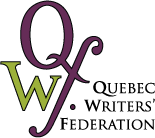 Quebec Writers' Federation (QWF)
Founded:
1998
Constituents:
English-language writers in the province of Quebec
Website:
https://qwf.org
Activities:
Promoting writers; hosting writing residencies and workshops; providing mentorships and scholarships; hosting annual gala, book fairs, literary dinners and teas; managing writer directory
Former Name:
Federation of English Language Writers of Québec