Quebec Home & School News
Title
Quebec Home & School News
Rights
You are not authorized to use or reproduce this work for any commercial purpose or to further distribute, perform, or alter works in any way without express permission of the owner of the copyright or proxy.
Extra
Number of pages: 16
Notes
Article titles:
1982 Conference theme: "The family - key to the future"
Reorganization, Laurin speaks at Provincial parents' group
Montreal's school population, 5.3% decrease in 81-82
Editorial comment

Quality of English and MEQ
Could MEQ meet English school service needs?
Secondary schools and their effects on children
President's message

Computers, a new education 'basic'
H&S has honorary president
Language tests, journalists pass
We need our school boards
Reorganization

The fight for control of school goes on
Forsey says board proposals "threat to national unity"
Slide/Tape presentation prepared by QAPSB
LSB Statement of Principles
Lakeshore task forces activate
Draft policy paper reviewed "L'ecole Québecoise: Phase II"
Parents committees join forces
"Policy paper and provincial tour to precede tabling of Bill"

AGM Section
Terry Fox youth centre opens in Ottawa
150th anniversary, Jesse Ketchum Public School
New health survey planned
US Congress recognition
Women in Science, Canadian girls need figures and physics
"Educouncil" English newsletter launched
Bill 101 change, non residents - 3 yr. max
Second language newsletter
Students given taste of poverty
Lunch crunch looms
French, English teachers share traditional concepts
Coast of Schools, $847 million
DENTICARE program may be pulled
Claims plastic films environmentally efficient
Quebec not along, schools need to be overhauled
The kids are great!
Council of Minsters of Education "federal attack on public education"
College & University news, cuts aren't only problem...
St. Helen's Island Fort 1982 Annual history fair
Kindergarten report released
Pre-kindergarten and the public schools
Focus on the Locals

Edinburgh: ...and the winner is...
Edgewater: parents endorse music appreciation program
Courtland Park: I love-to-read
New local: Bienvenue à l'Ecole Primaire
Off to a good start
First annual bazaar
Eardley: the "iceground" came
Allancroft: Parlons Français - new course
Howick: Kids state for trips
Northview: new club provides adventure
Westpark: "and oh how the money rolls in"
Northview: Towne Faire, raises $3000
Lachine High: tell us how!
Willingdon: books raise $2100
Cedar Park: animated library holds interest
Hampstead: hey doc, listen!
MacDonald High: strong program for Carnival Week at MAC
Somerled: 340 students in song fest!
Elizabeth Ballantyne: hard work vs. easy profit
TMR Survey: more parents smoke than students!
New Carlisle: prayers and petitions
Dunraw Gardens: neat kids get better results
Seignory: busy as bees - and ready for the sting

Safety scene

Local schools plan safety education programs
Bus safety week inspires students to be monitors
Safety Week biennial affair at St. Lambert elem.
Media aids available
Citation
Quebec Federation of Home and School Associations (QFHSA). "Quebec Home & School News" 19, no. 2 (April 1982).
Contributing CKOL partner
Related contributing CKOL partner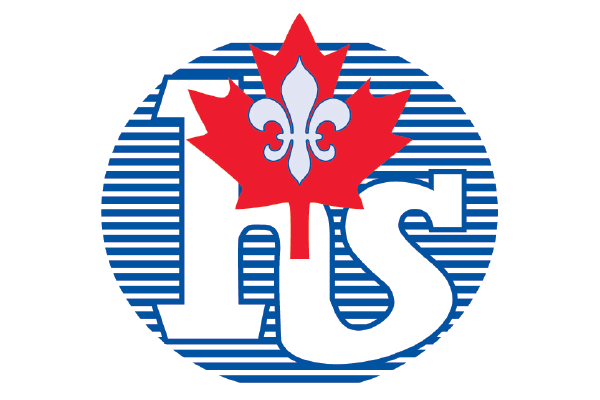 Quebec Federation of Home and School Associations, Inc. (QFHSA)
Founded:
1944
Constituents:
English-language kindergarten to secondary 5 educational sector in the province of Quebec
Website:
http://www.qfhsa.org/
Activities:
Literacy activities; education activities; conducting leadership workshops; parenting skills workshops
Former Names:
[merger of] Québec Provincial Council of Home and Schools and Greater Montréal Federation of Home and School Associations; Quebec Federation of Protestant Home and School Associations