Forum communautaire sur la santé de NDG : Améliorer les connaissances de la communauté sur l'accès aux services locaux de santé et de services sociaux : Rapport final
Title
Forum communautaire sur la santé de NDG : Améliorer les connaissances de la communauté sur l'accès aux services locaux de santé et de services sociaux : Rapport final
Abstract
Le Forum Communautaire sur la santé de NDG a eu lieu le samedi 21 octobre 2017, au Centre des Arts Crowley à Notre-Dame-de-Grâce. Son objectif était de fournir aux résidents de NDG, en particulier à ceux et celles vivant dans la précarité, l'occasion d'obtenir des informations sur les services de santé et services sociaux dans leur communauté afin de faciliter leur accès à ces ressources. Le forum a permis aux participants de rencontrer divers fournisseurs de services dans la communauté, de discuter des problèmes d'accès dans le contexte des réformes récentes au Québec et de participer à des ateliers thématiques sur des problèmes plus ciblés d'accès à la santé. Près de trente agences locales de santé, de services sociaux et de soutien, issues des secteurs public, privé et à but non lucratif avaient des kiosques au Forum, avec personnes-ressources présentes pour répondre aux questions des participants, présenter les services qu'elles fournissent et distribuer des brochures d'information aux personnes qui pensaient pouvoir bénéficier de leurs services. Le Forum a été conçu pour offrir aux résidents de la communauté de NDG des connaissances sur les services qui leur sont disponibles, et pour permettre aux organisations des secteurs public et communautaire de mieux comprendre les besoins de la communauté afin d'améliorer leurs services et les liens intersectoriels.
Rights
You are not authorized to use or reproduce this work for any commercial purpose or to further distribute, perform, or alter works in any way without express permission of the owner of the copyright or proxy.
Citation
NDG Community Council (NDGCC). Forum communautaire sur la santé de NDG : Améliorer les connaissances de la communauté sur l'accès aux services locaux de santé et de services sociaux :  Rapport final, September 2018.
Contributing CKOL partner
Related contributing CKOL partner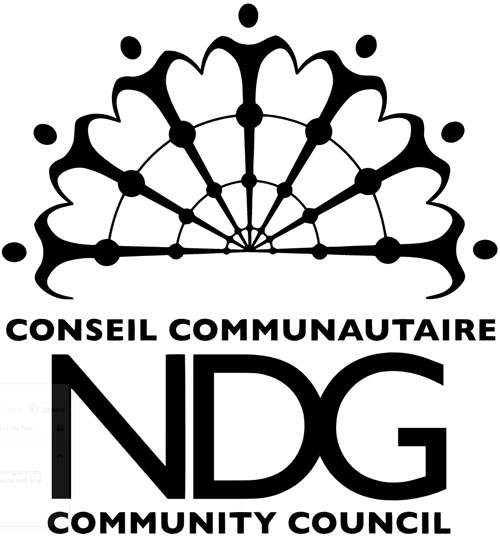 NDG Community Council
Founded:
1948
Constituents:
Population of the Notre-Dame-de-Grâce (NDG) neighbourhood in Montreal
Website:
https://ndg.ca/
Activities:
Participates in partnerships and concerted actions for the benefit of the NDG community; organizes public assemblies; supports residents initiatives; hosts neighborhood festivals; provides information and referrals for community resources.
Former Name:
none